---
---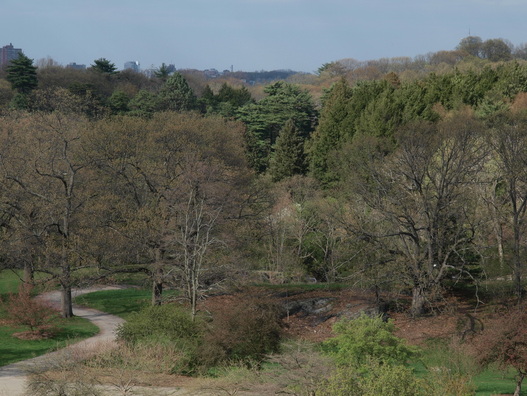 View into the Arboretum from Peter's Hill


From the fallen magnolia petals to the early blooms of fragrant lilacs and flowering cherries, the trees of Arnold Arboretum invite the visitor into the landscape with dashes of color. Yet between the showy trees are forests of hardwood natives, brightened with new leaves borne upon bland winter twigs. Constantly green conifers grow together, and on a hillside the variable and colorful bark of birch trees, many from exotic places, add a variety of tone and texture. This is an Arboretum that truly demonstrates the diversity of the world of trees. But it is also a place for a quiet walk in the woods, where the arrangement of the trees, planted for scientific purposes, is as much a welcoming forest as a living museum.






---
Arnold Arboretum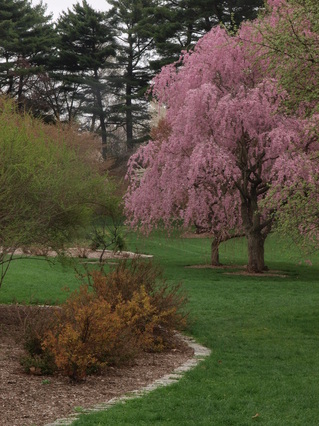 Prunus subhirtella 'Pendula' -- Japanese Cherry
125 Arboretum Parkway, Jamaica Plain MA 02130
617-524-1718
arboretum.harvard.edu
Admission is free
Established 1872.
265 acres. 15,000 specimens from 4,400 taxa
An online inventory of the collection is available
USDA Hardiness Zone 6B
Visitor Center, Library, Herbarium, Gift Shop
---