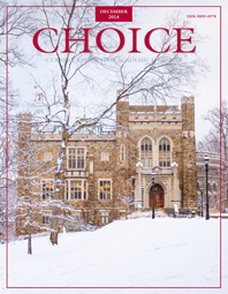 CHOICE: Current Reviews for Academic Libraries
Volume 52, number 4. December, 2014

---
McDougall, Susan. Trees live here: the arboretums of America, photographs by the author. Sound Books, 2014. 561p indexes
ISBN
9780977628599
paper, $45.00
Trees Live Here
showcases the best of the public arboretums in the US. Using selective, clearly outlined criteria, independent scholar McDougall selected 33 "museums for trees" for this impressive work. With a careful eye on the photographs and a nice balance of text, she has produced a highly readable, enjoyable reference book. Each arboretum has its own chapter, featuring contact and admission fee information, the date of establishment, size, USDA hardiness zone, and the availability of common attraction amenities. Several beginning chapters discuss big names in arboretum collecting, basic aspects of design, conservation, and education, among other topics. These chapters will help even novice readers understand just how special arboretums are. One small criticism is the abundance of images of flowers and hardscapes, discovered by the author in arboretums, and included here. These features help describe the atmosphere within arboretums but fall short of what one might expect in an academic work. McDougall does not have a background in horticulture or related fields; however, readers cannot help but feel her wonder for these special places. An impressive work,
Trees Live Here
should be acquired by horticultural and botanical collections, local libraries, and select academic libraries.
Summing Up:
Recommended. Lower-division undergraduates through professionals/practitioners; general readers.
--J. Clemons, State University of New York-ESF
Copyright 2014 American Library Association