---
---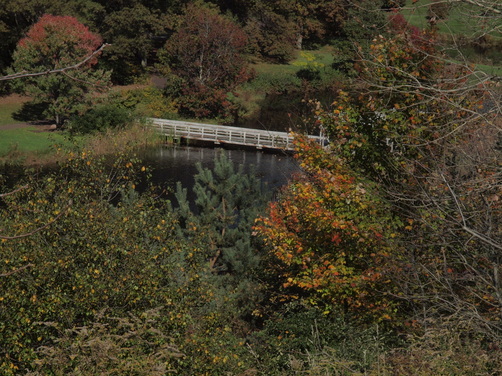 Pond and walkway in the fall



Clothed in forest, interspersed with the occasional farm, the surrounding hills of upstate New York are so beautiful, even on the coldest of spring days, that an arboretum in the midst seems almost superfluous. This part of the state lacks the densely-packed high rise buildings or suburban sprawl, but rather is a setting that gives an impression of space and timelessness, at least to the European-American sensibility. Yet here is a town that is home to an old and honored university, and here, too, is an Arboretum, one named for a graduate of that school, dedicated to the preservation of trees.








---
Cornell (F.R. Newman) Arboretum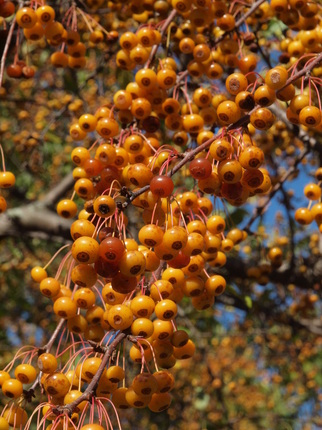 'Pumpkin Pie' Crabapple
1 Plantations Road, Ithaca, NY 14850
607-255-2400

www.cornellplantations.org/our-gardens/arboretum
Admission is free
Established 1944.
150 acres.
An online inventory of the collection is available
USDA Hardiness Zone 6A
Visitor Center, Gift Shop, Cafe
---