---
---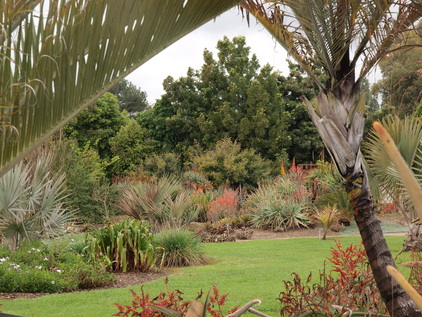 The Madagascar Garden


In view of the dry San Gabriel Mountains to the north and bordered by suburban homes and businesses all around, the Los Angeles County Arboretum & Botanic Garden is an oasis in the midst of the hubbub of humanity and the stark realities of a dry climate. It is a rich landscape filled with plants from around the globe that thrive beneath a bright, warm sun above and a plentiful supply of water below.








---
Los Angeles County Arboretum & Botanical Garden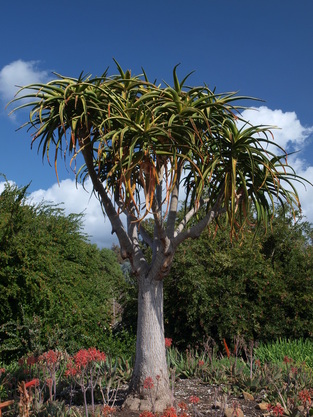 Aloe bainesii -- Tree Aloe
301 North Baldwin Ave., Arcadia, CA 91007
626-821-3222
www.arboretum.org
An admission fee is charged
Established 1922
127 acres.
USDA Hardiness Zone 10A
Sunset Zone 20
Educational Center, Library, Gift Shop, Cafe
---