---
---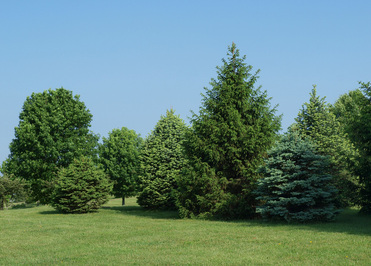 View from the entrance to the Arboretum


An invitation to walkers, the open feeling of a new place where sweeping lawns interspersed with collections of trees and plants native to the state of Kentucky, its design guided by education and conservation goals, combine to create an arboretum that seems larger than its one hundred acres. Here the vigor of young plants, the rapidly growing trees, and the interest of the local community are the foundation of a legacy, one that will, with dedication, hopefully endure.




---
The University of Kentucky Arboretum

Male flowers of a Pecan (Carya illinoisensis)
1500 Alumni Drive, Lexington, KY 40503
859-257-6955

www.ca.uky.edu/Arboretum/
Admission is free, although a charge is made to enter the Children's Garden
Established 1991
100 acres.
USDA Zone 6B
Visitor Center
---